Welcome to Dreamland Group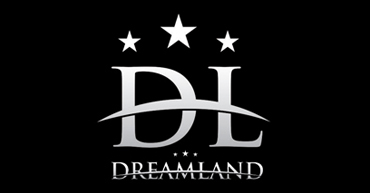 DREAMLAND was started in the early 2012
When the digital trends were growing well in the market, during this time we learnt many things and adopted the trends. Now Dreamland is not just a startup, Now DL is the group where it found many other companies like Leads Page, DL Apps, DFA & Newplay Businesses. Dreamland was founded on a simple moto: Rewrite the rules, retain the values. This fundamental belief is creating a new kind of Business vision. Today our core values continue to guide how we do business and improve the quality in our every aspect at what we serve today. We shall be efficient, value for every penny and cost conscious with committed to quality whatever we do. Our DL Team is well talented and hardworking and we shall ensure that our positive attitude, sincerity, humility shall be the driving force to make us more successful. ..
Our core values :
Indianness: Believing in the Indian way and in oneself
Leadership: In thought and in business
Respect & Humility: In dealing with everyone within & outside the organization
Introspection: For continuous learning, self-development and personal excellence
Openness & Adaptability: Open to new ideas, knowledge and proactive in meeting challenges emerging from changing business scenarios
Valuing and Nurturing Relationships: With customers, business associates, stakeholders, communities and society
Simplicity & Positivity: To foster innovation, speed and imagination
Flow: Learn and be inspired from the universal laws of nature
We take pride in our Indianness. Our belief in inclusiveness for long-term sustainable growth and economic prosperity evokes trust among consumers, employees, suppliers, partners, shareholders and the community.
Feb - 2018

Newplay App is going to be the game changer in the OTT Industry! It is a new Cord-cutting App with maximum entertainment choices. We are creating a new right to everyone in this world to enjoy Live Television, catch-up TV, VOD content even without paying anything!

July - 2017

Leads Page has recently introduced "SYNC" targeting concept in Quality Lead Generation program. And, the result we're getting using this concept was overwhelming. It's creating a high-quality business like never before. The "SYNC" concept is a very unique process and it's an added advantage of Lead Nurturing in 360 degrees. We are about to bring more new strategies to include in this system for the forthcoming period.

Aug - 2014

Dreamland Group is conducting DFA Seminars in all Indian film industries like Bollywood, Kollywood, Tollywood, Mollywood, etc. The main target of this seminars is to introduce & educate the DFA concept and its benefits to all the filmmakers in India. By the end of September 2014, DFA Business gates will open for all the Movies.